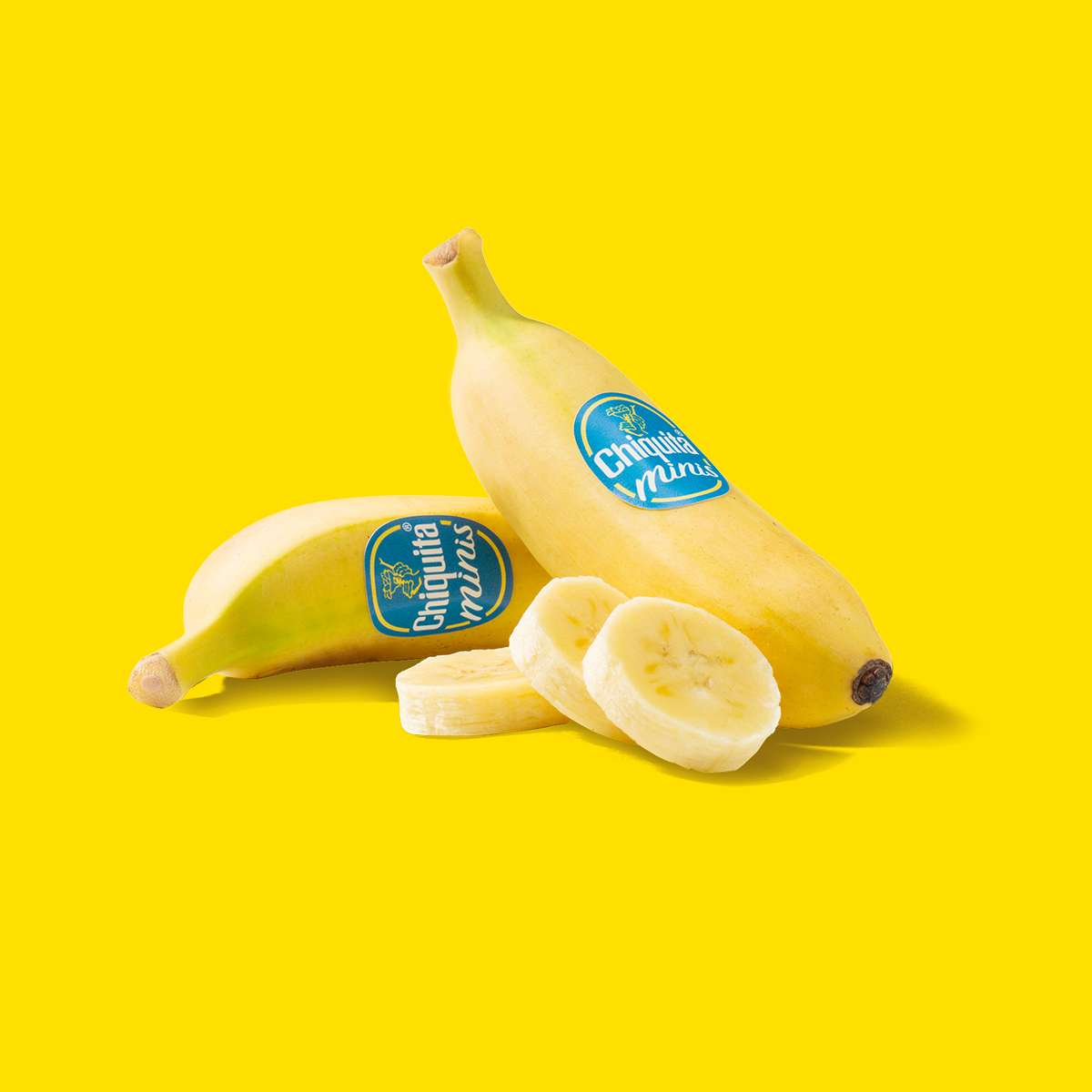 Chiquita Minis bananas: tiny, tangy and tasty
You're bound to love Chiquita Minis: these bananas are tiny, tangy and tasty, and actually an entirely different variety of banana altogether. They offer a unique, tangy taste when yellow and, as you would expect, are very sweet when their peels become speckled – they're great for anyone wanting a unique treat or for banana lovers with smaller appetites.
Little kids love the Minis' small size – it's like someone grew a banana just for them! Chiquita minis are a fun and easy way to ensure your children eat healthier. They fit easily into a lunch box or back-pack and make a quick grab-and-go energy snack for after-school activities.
Nutritional facts
The great taste of Chiquita Minis bananas makes them a unique, nutritious option for people looking to jazz up their daily snacking. Because they're small, they are great fun for kids of all ages. Don't be surprised if you find it hard to eat just one, though!
Chiquita Minis bananas are a naturally smaller, sweeter version of our regular banana. Their skin is thinner than the familiar Cavendish variety, so sometimes it's easier to peel them from the bottom. Two Chiquita Minis a day is equal to a full serving of one regular banana. They contain no fat, cholesterol or sodium and taste just like our regular bananas – just a little sweeter.
Average quantity per 100 g
Energy, including dietary fibre 475 kJ

Moisture 68.8 g

Protein 1.5g

Nitrogen 0.24 g

Fat 0.1 g

Total sugars 18.3 g

Starch 6.8 g

Calcium (Ca) 10 mg

Magnesium (Mg) 38 mg

Potassium (K) 322 mg