"You can put them in a salad
You can put them in a pie-aye
Any way you want to eat them
It's impossible to beat them…" 
As our traditional jingle says, Chiquita bananas taste good no matter how you consume them. They're so good that even the jingle can sound good in any style without losing its originality!
Share a special version of the
jingle
Whether it's rock, dance, rap, classical, country, or any genre, tune in and give it a try! You'll discover that not only does Chiquita "peels so good" it also "sounds so good!"
Download the base track of the jingle and create a special version!*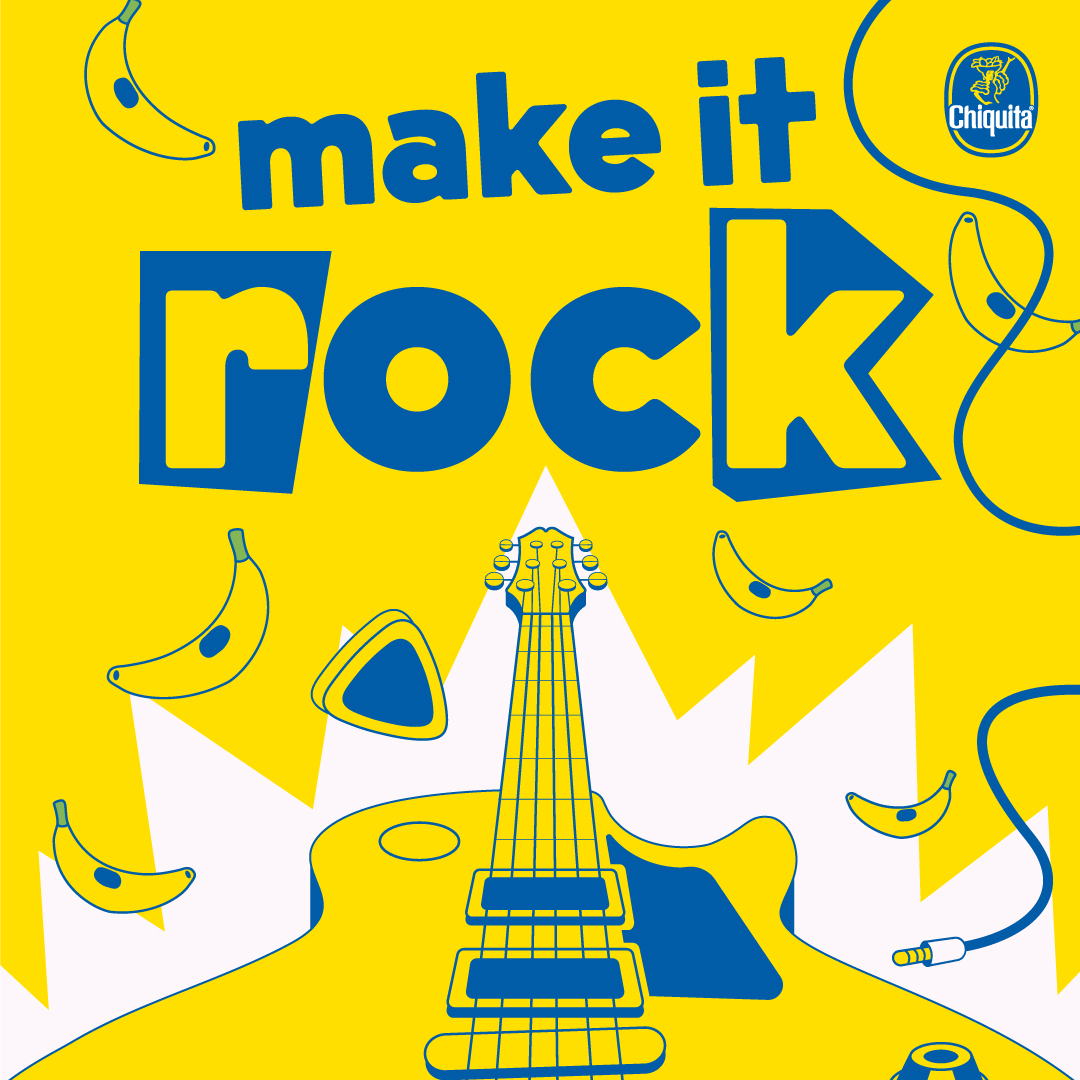 Choose your favorite genre, play your instrument, sing or even whistle along.
Simply follow the instructions below:
Do not alter or modify the jingle's melody, it must remain clearly identifiable.
Ensure the lyrics align with the brand's image and are consistent with Chiquita's guidelines.
Any textual changes must commence with the line "I'm Chiquita banana and I've come to say…"
Once you've completed the composition, share it on social media using the hashtag #ItSoundsSoGood and tagging @chiquitabanana on Instagram or @chiquitabananaofficial on Tiktok.
The most creative ones will be featured in a commemorative end of year reel!!
With Chiquita everything "peels so good!"
* Versions created by users can only be used for the purposes of the initiative and will be subject to review and approval by Chiquita. Chiquita may request their removal or deletion at any time if they do not comply with the brand's guidelines.
* The use, distribution, recording, or registration of any original and/or special version of the Chiquita jingle is not allowed in any way, except as provided by the "it sounds so good" initiative.
* Users are directly responsible for any content/elements/messages that are non-compliant, offensive, or damaging to the image and reputation of the brand conveyed in their special creations of the Chiquita jingle.
* By participating in the "it sounds so good" initiative, users accept these terms and conditions and consent to grant Chiquita the rights to all creations made for the purpose of the initiative (including any documents formalizing the transfer of rights).