Nowadays, if you're seeking a healthy lifestyle, you will likely be looking for ways to replace white table sugar with a natural sugar substitute. This is particularly true for fitness lovers and those looking to maintain a balanced and healthy diet. But what is the best sugar substitute for baking and beyond? Our tasty, high quality Chiquita bananas are the perfect natural sweetener to replace sugar in many recipes. Below, we'll look at why this is, and offer some great recipes you can try!
Why bananas are a natural sweetener for baking?
If you're surprised to hear that bananas can replace sugar in baking, don't be – bananas have their own unique, sweet taste, which comes from natural sugars that develop as the banana ripens. This allows you to reduce sugar in recipes by two tablespoons of banana for every tablespoon of sugar you leave out, as a rule of thumb. A ripe, mashed banana can also be used as a substitute for fats in a recipe, like butter or oil.
Bananas are not just a sugar replacement – they are also often used to replace eggs in recipes, with one banana normally substituting for one egg – get the liquid balance right and most recipes will come out as expected. You'll find hundreds of great recipes on our website that will give you the exact amounts of ingredients you need.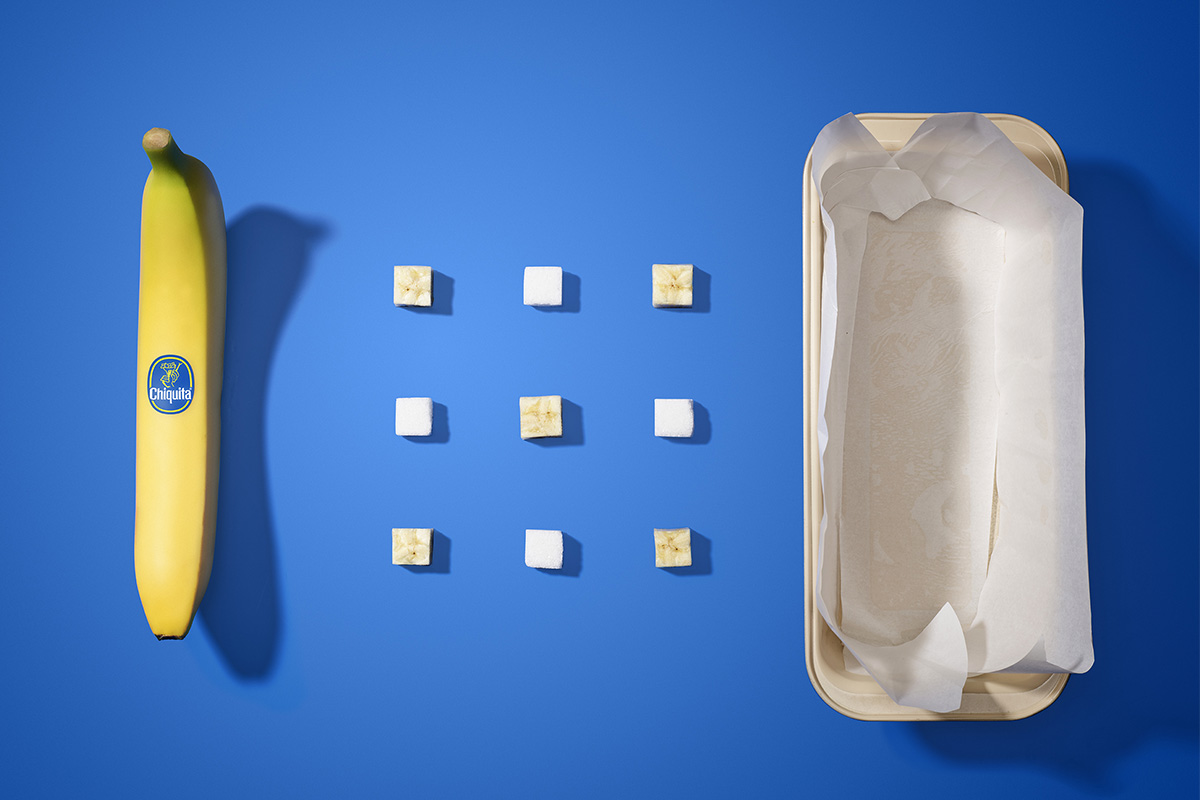 The healthy sugar substitute
As a natural substitute for white sugar in baking, bananas have heaps of health advantages. They are famously a good source of potassium, which contributes to the normal functioning of the nervous system, optimal muscle function, and maintaining normal blood pressure.
Our delicious bananas are also a good source of vitamin B6, which helps produce red blood cells and ensure a normal healthy metabolism. It also plays an important part in making sure that the immune system works normally and helps to reduce tiredness and fatigue.
Refined sugar is stripped of its fiber – but bananas have a good amount of soluble and insoluble fiber, particularly when they're a little under-ripe, so they make a truly healthy sugar replacement. The dietary fiber and resistant starch in a banana help us to digest our food and supports our gut microbiome as a bonus! They also ensure that the carbs in your banana are released slowly and steadily, giving you the energy boost you need to keep you going throughout your day.
If you're looking for a sugar substitute for baking, Chiquita bananas are simply the best! Below, you'll find some great recipes to try out this fantastic natural sweetener.
Sugar-free Chiquita banana bread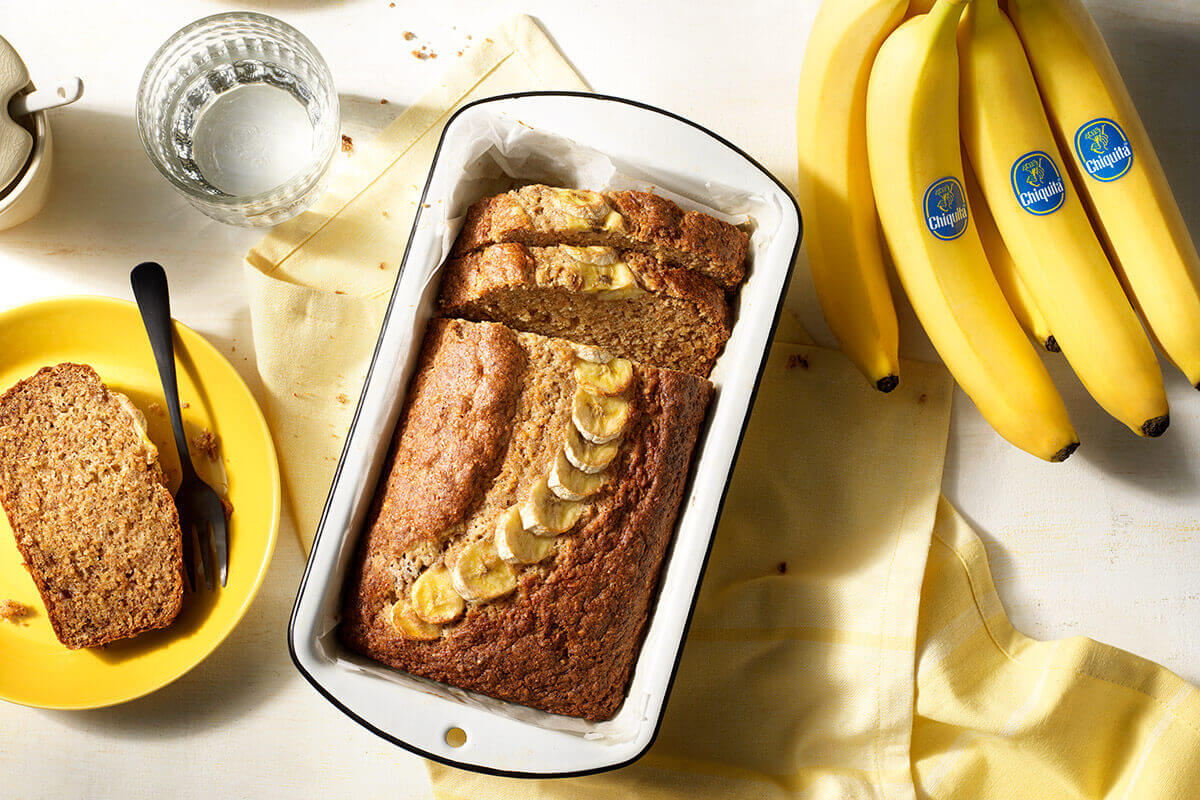 This super healthy version of our fabulous banana bread allows you to enjoy a delicious treat without worrying too much about the calories! Whether you want a different and nutritious breakfast, a light dessert, or a healthy snack, this is the recipe to reach for. You'll be amazed by how well bananas work as a sweetener for baking.
Sugar-free chocolate Chiquita banana mousse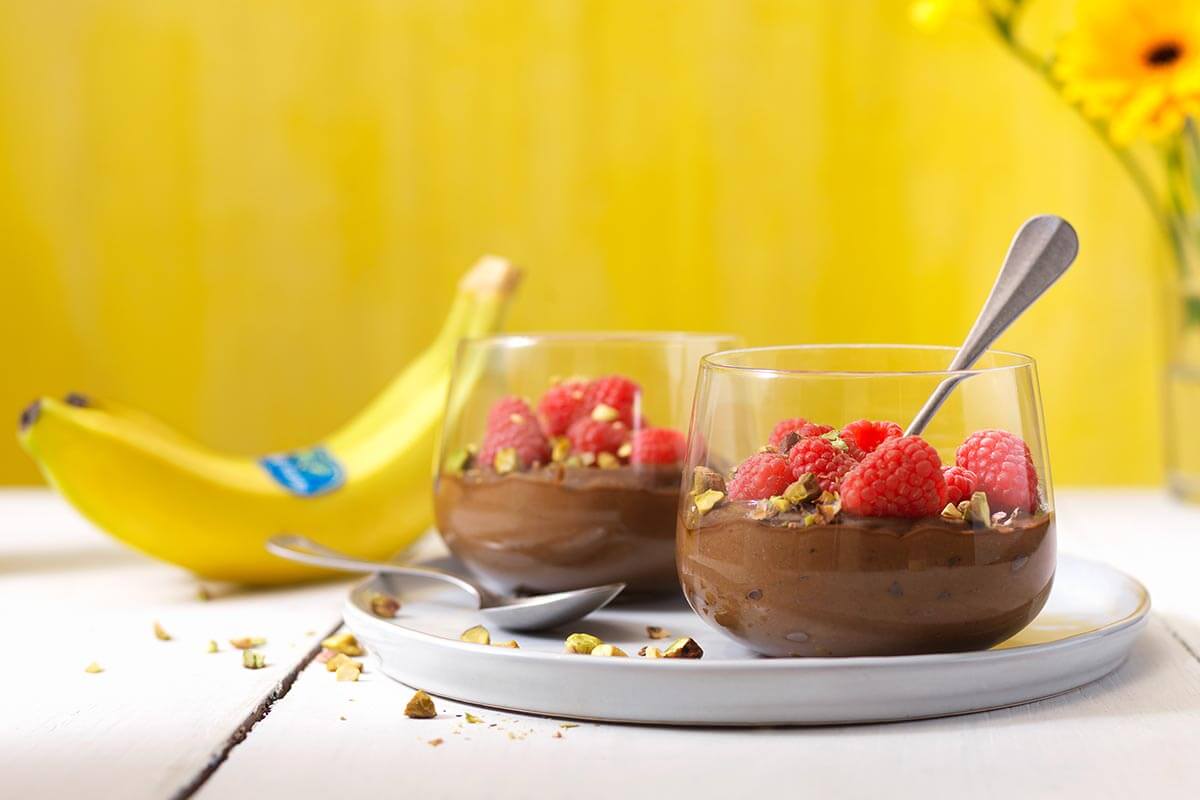 If you're a chocolate lover, you're going to adore this decadent desert! With luxurious ingredients including a ripe Chiquita banana, ripe avocado, cocoa powder, maple syrup or honey and ground pistachios, this recipe provides the perfect healthy substitute for sugar in baking.
Two-ingredient Chiquita banana oatmeal cookies
Not only does this recipe provide you with heaps of taste and a great sugar replacement, it's also super simple, delicious, and healthy! A tasty Chiquita banana and cooking oats, and your cookies are done! This recipe is also in line with American Cancer Society guidelines, which emphasize whole grains, fruit, vegetables, and lean proteins
Healthy baked Chiquita banana chips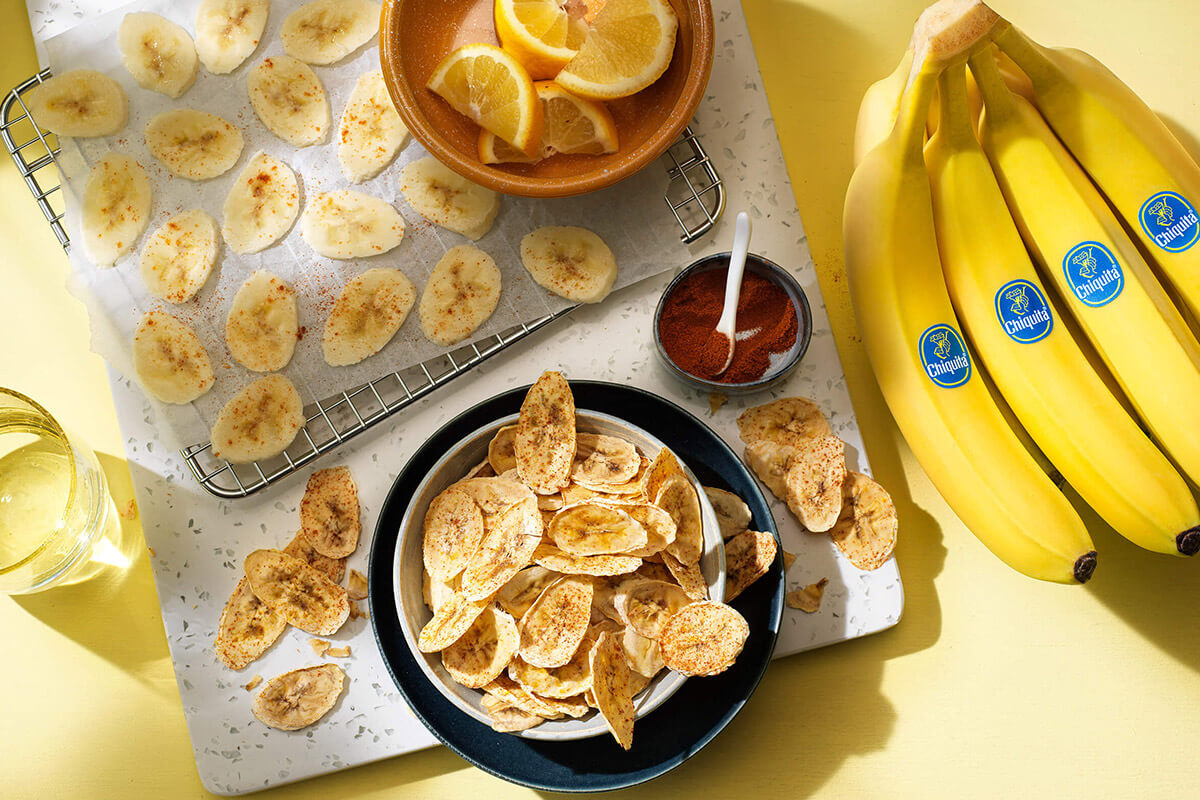 Rather than store-bought banana chips, which can be coated in high calorie processed syrup, why not make our healthy version? A few simple ingredients and you have the perfect, naturally sweet snack. Toss a few homemade banana chips in your kid's lunch box!
Chiquita banana bread pancakes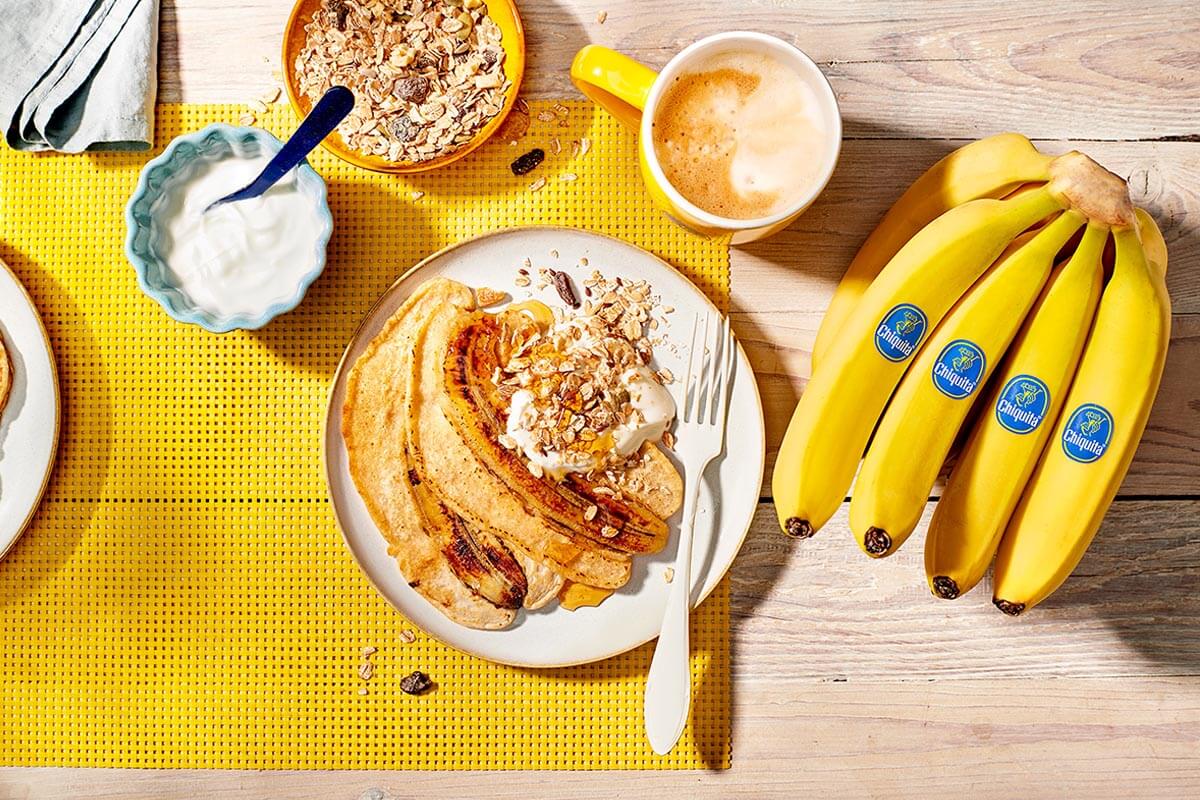 Banana pancakes for breakfast are a great way to start the day with a smile! This version, which includes yummy, caramelized banana slices, is fluffy, moist, and sweet – the perfect example of Chiquita bananas as a great natural sugar substitute.
Chiquita banana bread protein bars
If you're looking for the delicious taste of banana bread in a healthy bar you can carry with you on the go, this is the recipe for you! Crammed with healthy ingredients and mouthwatering banana taste, using bananas as a sugar replacement here really works well.
As you can see, tasty Chiquita bananas make the ideal natural sweetener, so when you're looking for sugar substitutes for baking, why not reach for your sunny yellow friend in the fruit bowl? As a healthy replacement for sugar, our bananas are the best, so don't forget to pick up a bunch when you're at the grocery store!