London, UK – July 25th, 2022
Chiquita is bringing back a summer favorite to the streets of London with its branded, banana yellow double decker buses. This year, the visual campaign puts a sustainable twist on a London icon, using electric buses to cut down CO2 emissions on key central transportation routes throughout the city from mid-July to mid-August.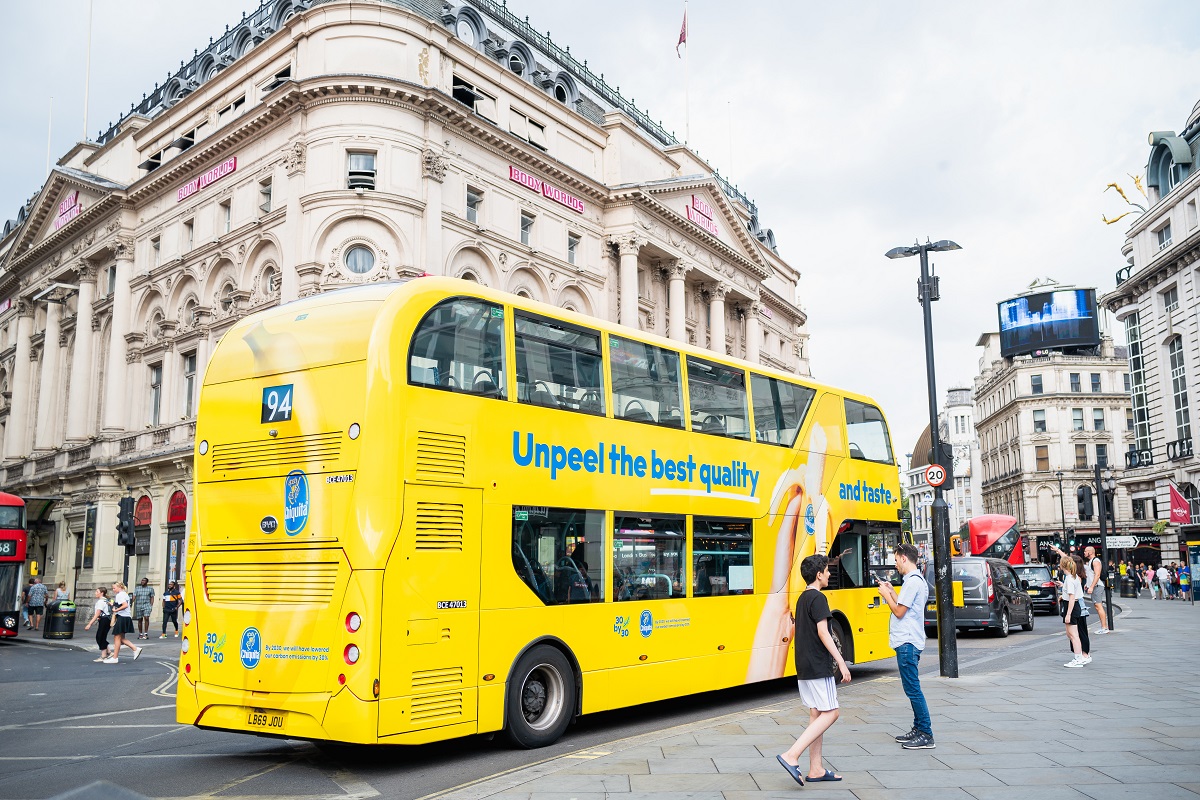 This is the eighth consecutive year that Chiquita has participated in the London bus campaign, which now offers brands the opportunity to support a platform that's taking action against climate change. For the first time, the campaign is using seven green and CO2 neutral electric buses to help reduce carbon emissions and air pollution. The buses run along central and high pollution transportation routes in an effort to maximize the ecological benefits of public transportation, while spotlighting superior taste and quality and encouraging the fun side of healthy living. The can't-miss buses will sport Chiquita's signature yellow and blue colors, while delivering the brand's fun and playful tone that resonates with consumers.
Chiquita is happy to once again brighten the streets of London as we move towards sustainable alternatives while continuing treasured traditions. We were thrilled to support the electric change because Chiquita is committed to making a sustainable future for consumers in everything we do.
Peter Stedman, Chiquita's Director of Sustainability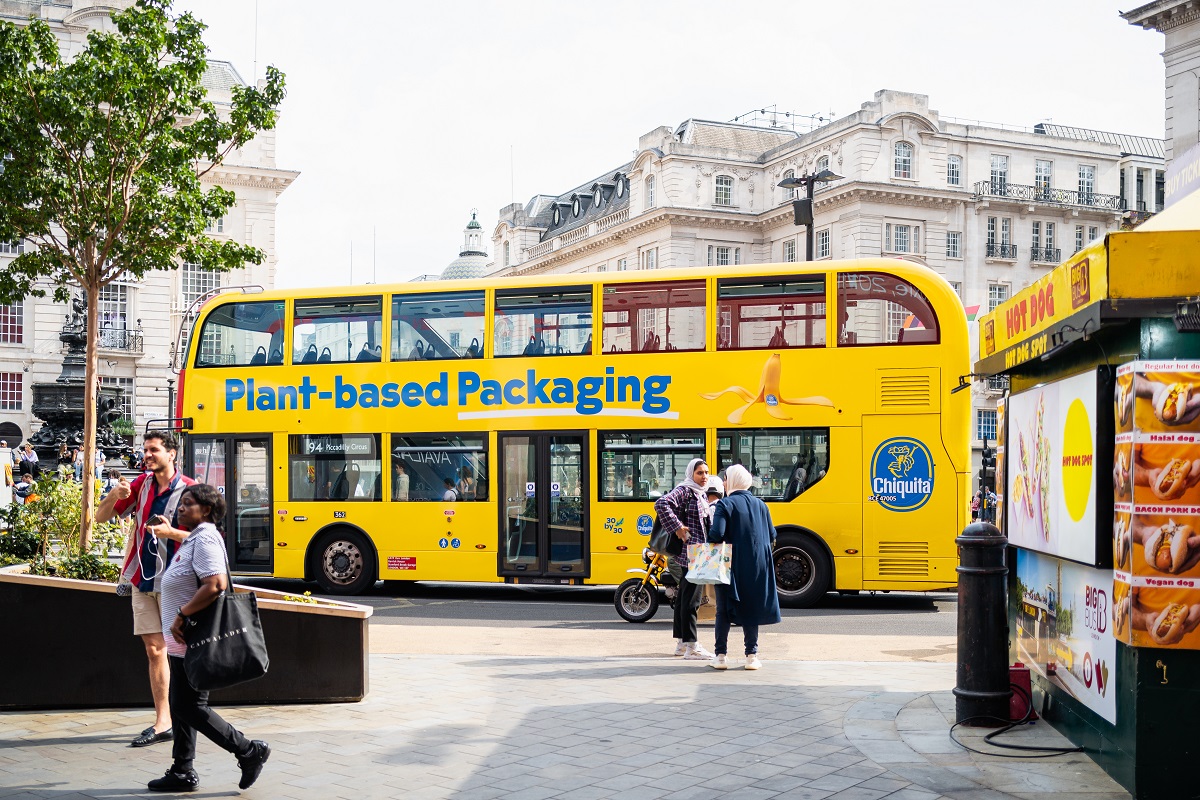 Chiquita is devoted to sustainable practices across all brand initiatives, including its partnerships. When consumers think of Chiquita, we hope they think of not just a tasty banana, but of all the good that goes on behind our Blue Sticker. Our goal is to combine two icons - the London red double decker bus and Chiquita bananas to bring a bright pop of color to the city for yet another year.
John Cockle, Chiquita's Sales and Market Director, UK and Ireland
Chiquita has been an easily recognizable brand since 1944, when it introduced its world-famous Chiquita jingle. Today, Chiquita aims to educate and inform consumers of the nutritional benefits of Chiquita bananas and innovate sustainable practices through the Behind the Blue Sticker program. These efforts ensure that Chiquita is providing the highest quality banana while also supporting a sustainable future for its farming communities and consumers.